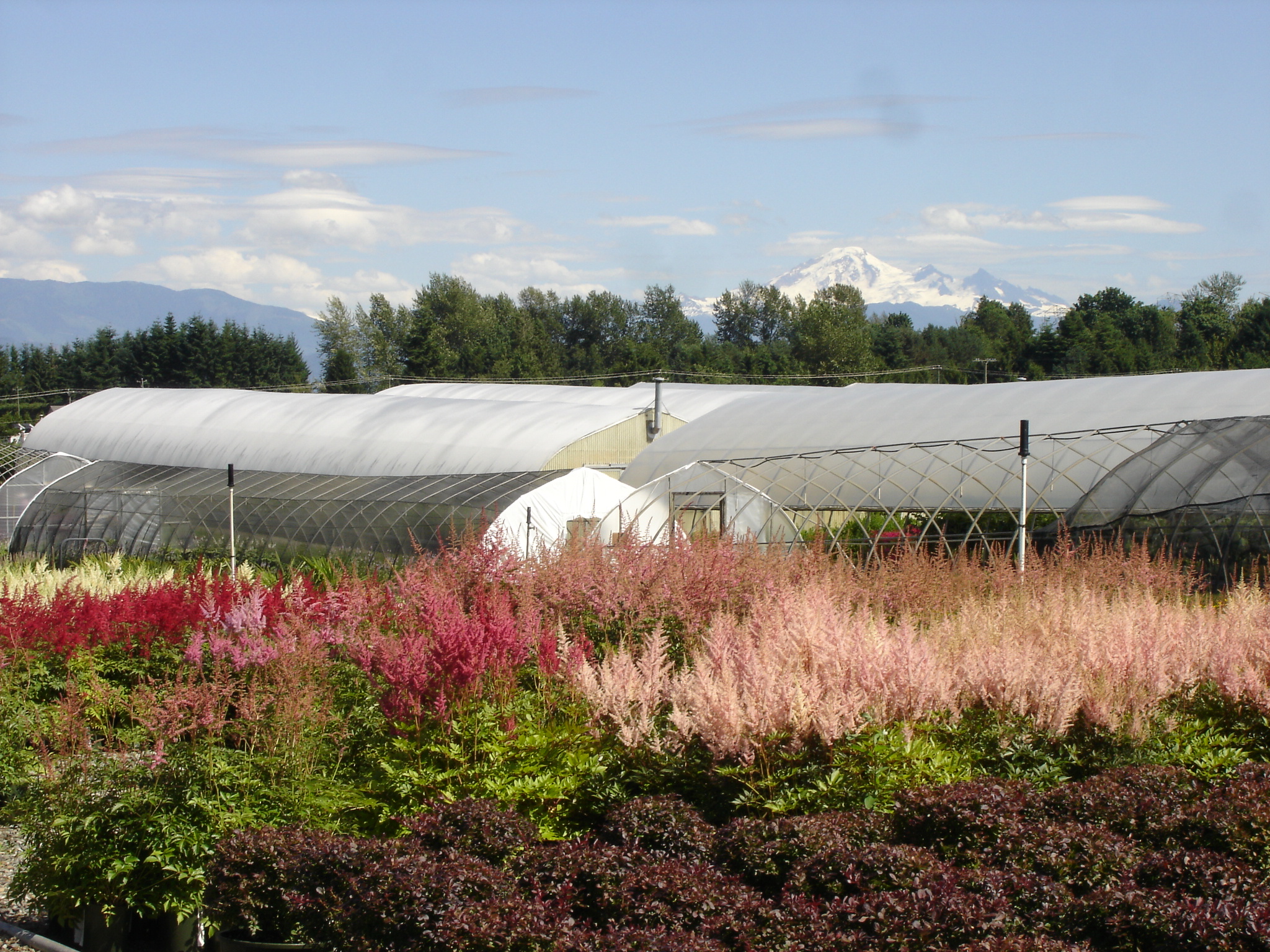 The Elegant Feathery Plumes of Astilbe!
Astilbe which is commonly known as false goat's beard or false spiraea is a genus of 18 species of rhizomatous flowering plants, within the family Saxifragaceae, native to mountain ravines and woodland in Asia and North America.
These hardy herbaceous perennials are cultivated by gardeners for their large, handsome, often fern-like foliage, and dense, stiff stems with feathery plumes of flowers that are held aloft without any staking. They are widely adapted to shade and water-logged conditions, hence they are predominantly associated with pond-side planting. They also tolerate clay soils well. Numerous hybrid cultivars have been grown. Flowers of at least some astilbe species have a strong and pleasant aroma. Some species, including Astilbe rivularis, are used in traditional medicine. The juice of the plant is applied to sprains and swellings. Root paste is mixed with honey and taken to control post-partum diarrhea and dysentery.
Gardeners are in the midst of a passionate love affair with Astilbes. These beautiful plants and their hybrids have revolutionized the perennial possibilities for moist, shaded gardens. Making great companions of ferns and impatiens, Astilbes are one of the few flowers that make big color in full or partial shade.
The huge majority of the scores of hybrids now available are the effort of one man, master hybridizer Georg Arends (Yes, that's why you keep seeing "arendsii" tacked onto hybrid names.) Mr. Arends, working in Ronsdorf, Germany spent decades hybridizing sedums phlox, campanulas… and his first love, Astilbes. In 1933 alone, Arends introduced 74 different astilbe cultivars, and there have been hundreds since. It took a while for them to become popular in North America but now they become more popular year by year.
Growing Astilbes
From tiny dwarfs to big draping hybrids, Astilbes are all quite easy to grow, as long as they are not planted in blazing sun and are not let to dry out for very long. They must have lots of moisture so need to be located accordingly. If your soil is not rich and loamy, add some peat moss or organic material that will retain moisture. If they are not happy you will soon know and can they can be moved to a more shaded, moist area before they become stressed.
Varieties Available at Katos
Astilbe x ardensii Cattleya
'Cattleya' is a tall cultivar which features large panicles of bright orchid pink flowers on upright stems (to 3.5' tall). Typically forms a foliage mound to 12-15" high. Leaves emerge tinged with red but mature to dark green. Flowers bloom mid- to late- summer. Like all astilbes, this fine specimen lends a refined presence to semi-shady perennial borders and graceful flowers flutter in the slightest summer breeze.
Astilbe x ardensii Diamant
This selection has long, elegant narrow plumes of pure white flowers, over a mound of elegant, lacy green leaves. Diamant grows up to 24"-36" tall by 18"-24" wide. Flower plumes age to a rich, caramel colour for long lasting winter interest.
Astilbe x ardensii Erika
This shade-loving Astilbe creates a bright statement both in the garden and cut for long-lasting bouquets. Deep red stems and foliage, turning to green by the end of the season, offset light pink flower plumes. Erika grows to 14"-16" by 18"-24" wide.
Astilbe x ardensii Granat
Stunning red blooms add drama to shady gardens and make fantastic cut flowers. Plant en mass for a stunning effect. Granat has lush green foliage on upright plants.
Astilbe x ardensii Spinell
'Spinell' has fine, narrow, red plumes with a triangular mass. It blooms in early to mid-summer. Its striking foliage emerges deep red in the spring and then matures to a reddish green. This is one of the tallest red Astilbes. Spinell grows 24"-36" tall by 12"-24" wide.
Astilbe chin. Visions
Showy, raspberry-pink plumed flower spikes adorn this outstanding perennial for cooler climate gardens, or where protected from hot afternoon sun. Smaller stature is perfect for containers or in clusters at the front of beds. Blooms mid to late July after most ardensii varieties are finished. Visions grows to 24" tall by 12"-18" wide.
Astilbe chin. Mighty Chocolate Cherry
An eye-catching new tall Astilbe in the Mighty series line. Mighty Chocolate Cherry sports robust strong velvety-red flower spikes with divided dark green and chocolate brown to reddish foliage. Blooming later in the season (mid-summer) Mighty Chocolate Cherry is excellent for cut-flowers, containers and backs of borders. Mighty Chocolate Cherry grows to 45" tall and wide.
All Kato's grown Astilbes are hardy to Zone