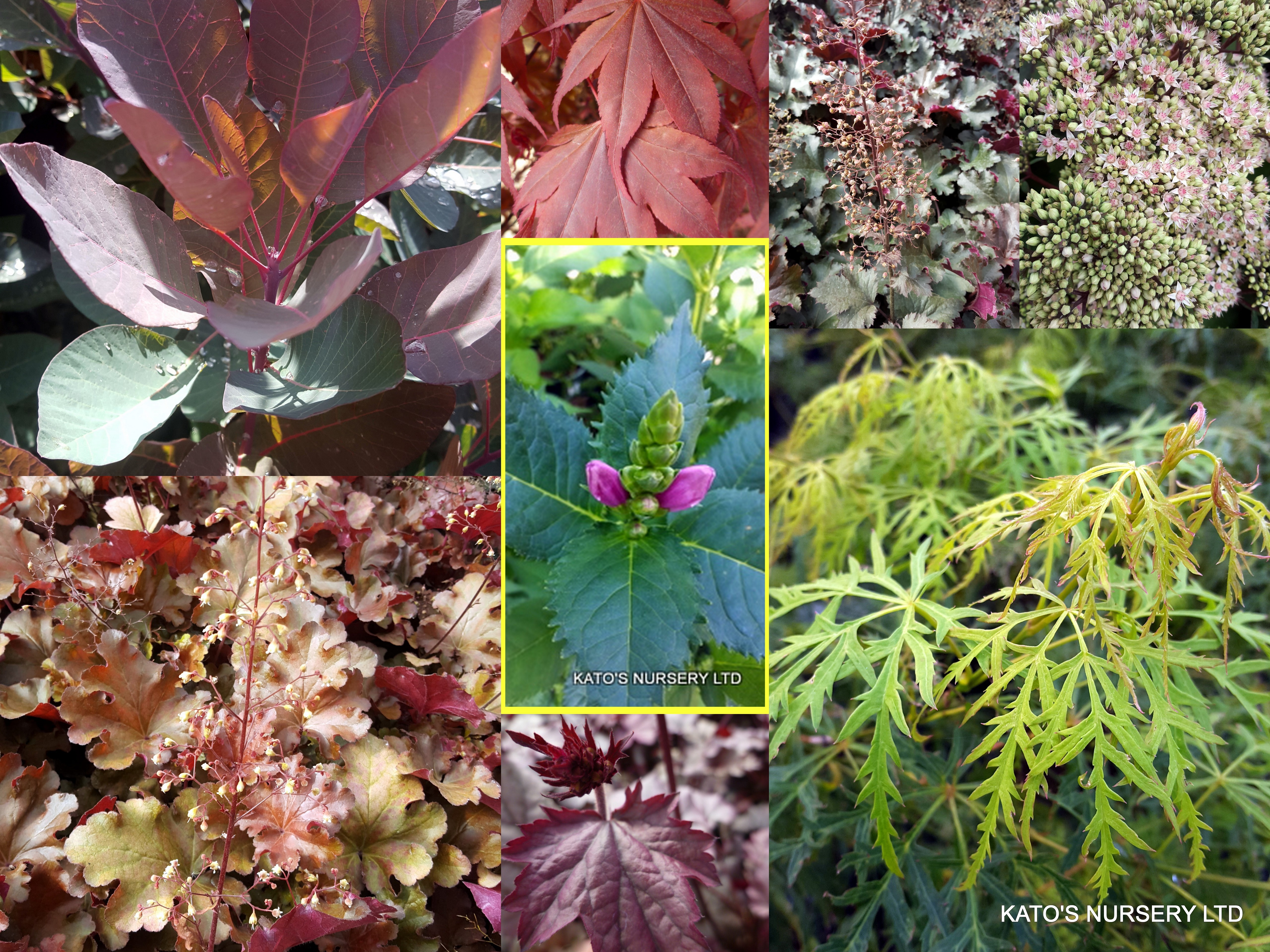 Fabulous Fall!!
Ahhhhh fall….cozy sweaters, crunching leaves underfoot and sipping hot apple cider. Every season has its own amazing qualities but I must say that fall, with its brilliant display of fire-hued oranges, yellows and reds is one of the most picturesque. I'm pretty sure most of us have jumped into a large freshly raked pile of fall leaves (if you haven't you really must give it a try- you won't regret it!) Those who live in Eastern Canada have been spoiled with one of the most spectacular displays of colors each fall. Lucky we can create our own natural spectacle of fall colors. Read on about the best plants to grow to enjoy your own canvas of fall colors.
Maple trees for me are a must with their variety of colors and boy do they put on a spectacular show of natural eye candy! Colors range from oranges, reds, greens, yellows and golds. Try palmatum 'Crimson Queen' (Zone 5) for its brilliant crimson leaves that turn a beautiful scarlet in fall. Or the highly desirable dwarf shrub palmatum 'Aratama'(Zone 6) that starts off with brick red foliage and turns dark olive green and finally to orange-red in the fall. Give the dissectum 'Waterfall'(Zone 5) a go with its green leaves that turn a spectacular gold, with lovely splashes of red and orange, in the fall. There are plenty more varieties of maples available so decide what will fit best into your landscape and climate.
A shrub you might considering adding to your fall interest garden is a hamamelis (Zone 6) with their sweet scented spider-like yellow, orange or red flowers that bloom late fall into winter. Their fall foliage ranges in color from yellow to orange-red. Also the Callicarpa 'Profusion'(Zone 5) are an impressive sight in the fall with their arching branches holding clusters of violet purple berries. One of my favorites is cotinus 'Royal Purple' (Zone 5) with its rich dark purple leaves that turn a dramatic scarlet in the fall. The fluffy seed clusters that follow the beige flowers have a hazy smoke-like appearance which gives the plant its common name of Smoke Tree. Very pretty!
Finally, some perennials to plant…..how to choose? Here's a few you might want to add. Sedum (Zone 2-5) is easy to grow and have flowers late summer into fall. The dried flower heads are pretty and add to the winter interest! They pair well with cool season ornamental grasses like carex 'Evergold' (Zone 6) or calamagrostis 'Karl Foerster' (Zone 3). Chelone (Zone 3) and Rudbeckia (Zone 2-4) provide late season color, blooming late summer into fall. Heuchera (Zone 4) are evergreen and are planted mainly for their foliage. Their color becomes more impressive as the temperatures dip and provide wonderful winter interest.
The warm days, cool nights and more consistent rainfall make fall an ideal time to plant new trees, shrubs and most perennials. If possible allow at least 6 weeks before the first frost to give them a chance to get established before they go into dormancy. (I know who can predict that??) Do be sure they have adequate moisture up until this point.
Happy Fall!!