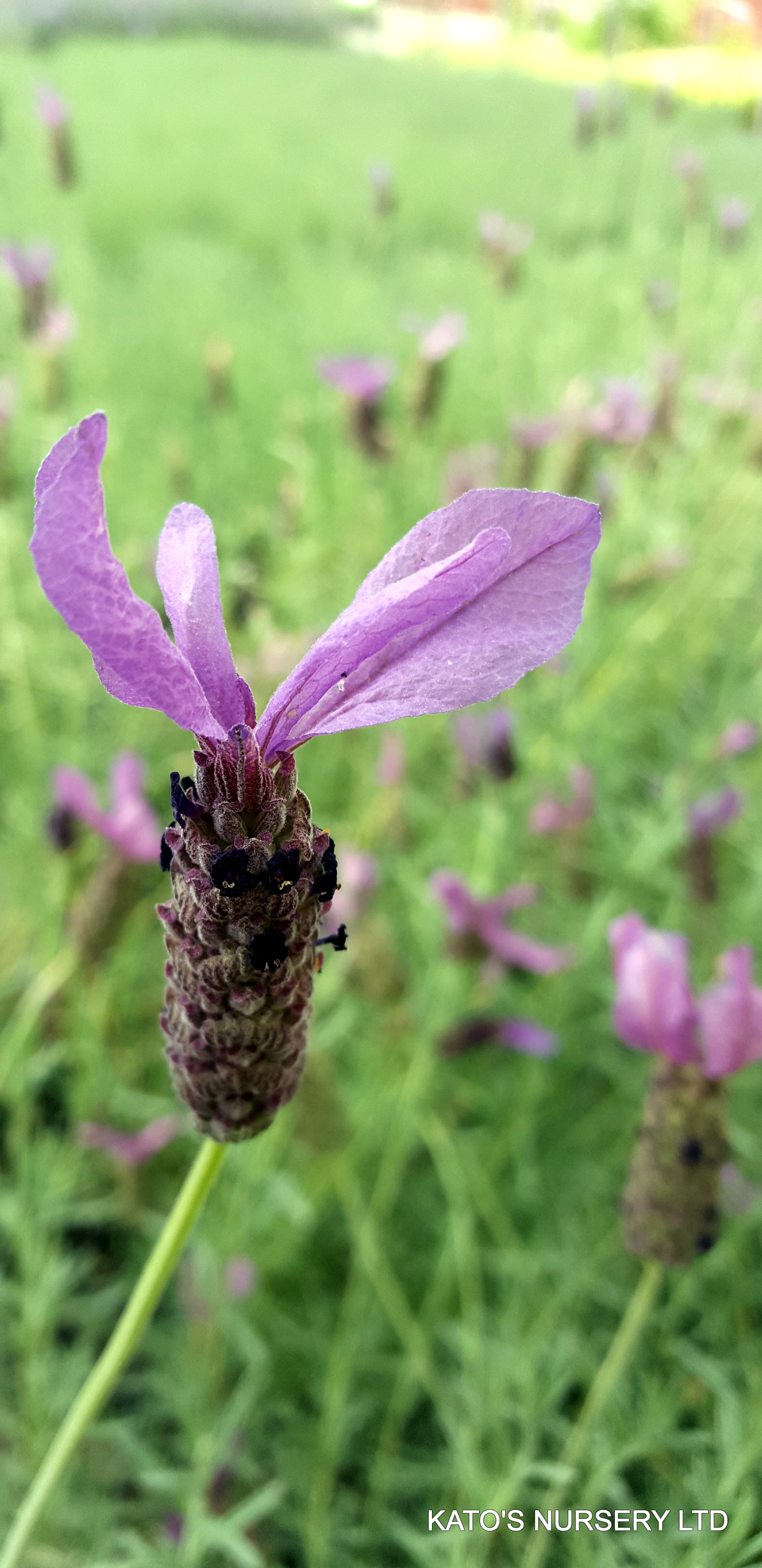 Lovely Lavandula!
If you are looking for a plant that smells wonderful, has a variety of uses and attracts honey bees like nobody's business then lavandula is your plant! And it is drought resistant to boot! It has been deemed the lazy gardeners go to plant…..not that we are calling any of you who have this gem in your garden lazy but who wouldn't want a plant that looks sophisticated (picture a quaint French café) but acts like an all-inclusive vacation (hello Mexico!)?
Description:
Now here are all the glorious details on lavandula, commonly referred to as lavender. In their maturity lavender form mounds 30-60 centimeters tall (some can grow up to 1 meter in diameter) with their foliage color ranging from grays to greens. One may only think of lavender as a purple-blue flower but….. (cliff hanger!) you can also enjoy lavender flowers in white, pink, mauve to deep, inky blue and violet. How's that for choices? You can gaze at these pretty blooms, depending on the variety, from late spring to late summer. They might even bloom 2 or 3 times if the flowers are cut in time.
How to Grow:
I know that by now you are all rushing out to get your dirty little hands ( I mean that in the best way possible- there's nothing better than garden dirt covering your hands!) on some of these intensely perfumed , gorgeous plants but here is a few things you might like to know before you plunk them in the ground. I mentioned they are drought resistant but if you are in a particularly humid climate ensure there is adequate drainage and that each plant has some circulation. Lavandula dentata and stoechas can handle more humid climates. Most varieties are hardy in Zones 5 to 9 and will thrive in well drained dry, poor soil. Try pairing lavender with perennials that have a tendency to get leggy, like roses. The lovely characteristics of the lavender will soften the look. Use in rock gardens, walkways or even in containers, though they will require more watering if contained. Prune each bush down to 1/3 in the fall or shape in early spring just as the new growth is starting.
Harvesting:
If you want to use the flowers in sachets or as a dried arrangement they are best cut just as the little flowers open when their fragrance is the strongest ….goodbye smelly shoe closet! Or you can freeze the flowers in ice cube trays to impress your friends as you are enjoying cool drinks on your patio…..nice! Dry the long stems by tying them and hanging them upside down in a dry, cool space. If you like to get creative in the kitchen try some strawberry lavender jam (delish!) or lavender infused butter to enjoy on those airy biscuits – yum! (ooooh and we have strawberries at Kato's too)
Some of the Lavandula Varieties Available at Kato's:
Angustifolia Big Time Blue – deep purple/blue
Angustifolia Blue Cushion – deep blue
Angustifolia Elegance Ice – icy white (sounds cool eh?)
Angustifolia Hidcote – dark purple flowers (great color)
Angustifolia Hidcote Superior – dark purple (is it superior? you decide)
Angustifolia Jean Davis – pale pink
Angustifolia Twickle Purple – purple
Angustifolia Munstead – blue/purple flowers (very hardy & widely favored)
Angustifolia Superblue – rich blue (or as the name suggests super blue!)
Stoechos Otto Quast – deep purple
X Chaytoriae Silver Sands – dark purple (gets its name from the silvery foliage- very pretty!)
X Intermedia Grosso – violet (great for sniffing-highly fragrant)
X Intermedia Provence – light purple (dries particularly well)
* For a full list of Lavandula available at Kato's have a look at our online catalogue *