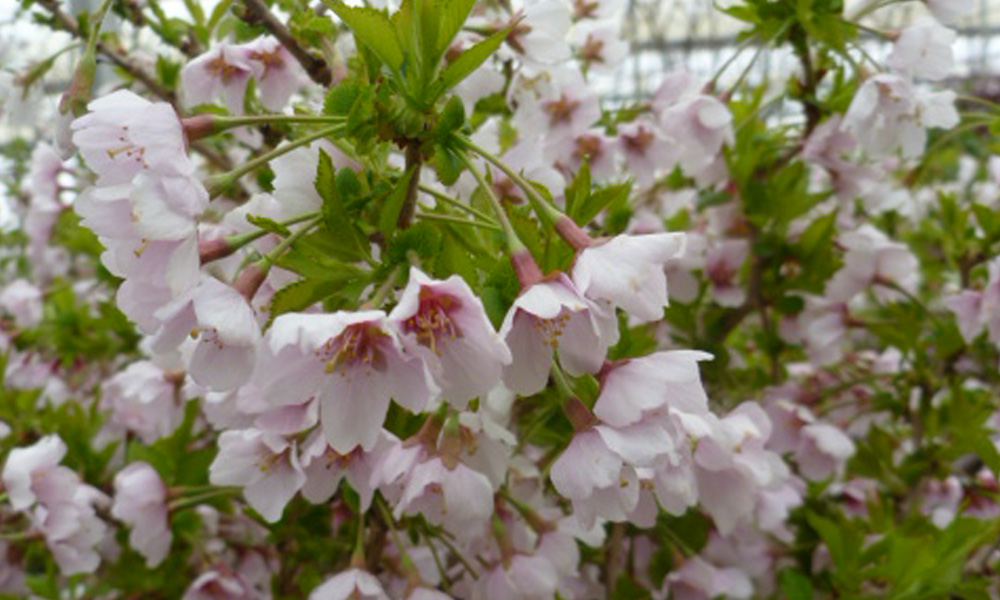 Prunus Incisa Little Twist – Little Twist Cherry Tree
Special Characteristics
As the name suggests, Little Twist Cherry is a smaller growing tree, but is nothing short of wonderful. It sprouts pink buds that transform into a profusion of bell shaped, showy, white flowers with a rosy center in early spring. The unique zigzagging, twisted growth on stems and shoots and the rich maroon to bright orange colored fall foliage make this a four season plant.
At a Glance
Foliage Type: Deciduous
Plant Height: 4-6 feet (1.25 – 1.75m)
Plant width/spread: 2-3 feet (90cm)
Hardiness: Zone 5
Flower color: White
How To Grow?
Requires regular watering until established and is adaptable to most soil conditions. It will perform best in full sun to light shade.
Where To Plant?
Works well for smaller scale landscapes or is great for creating that Zen garden or glamming up your patio or courtyard.