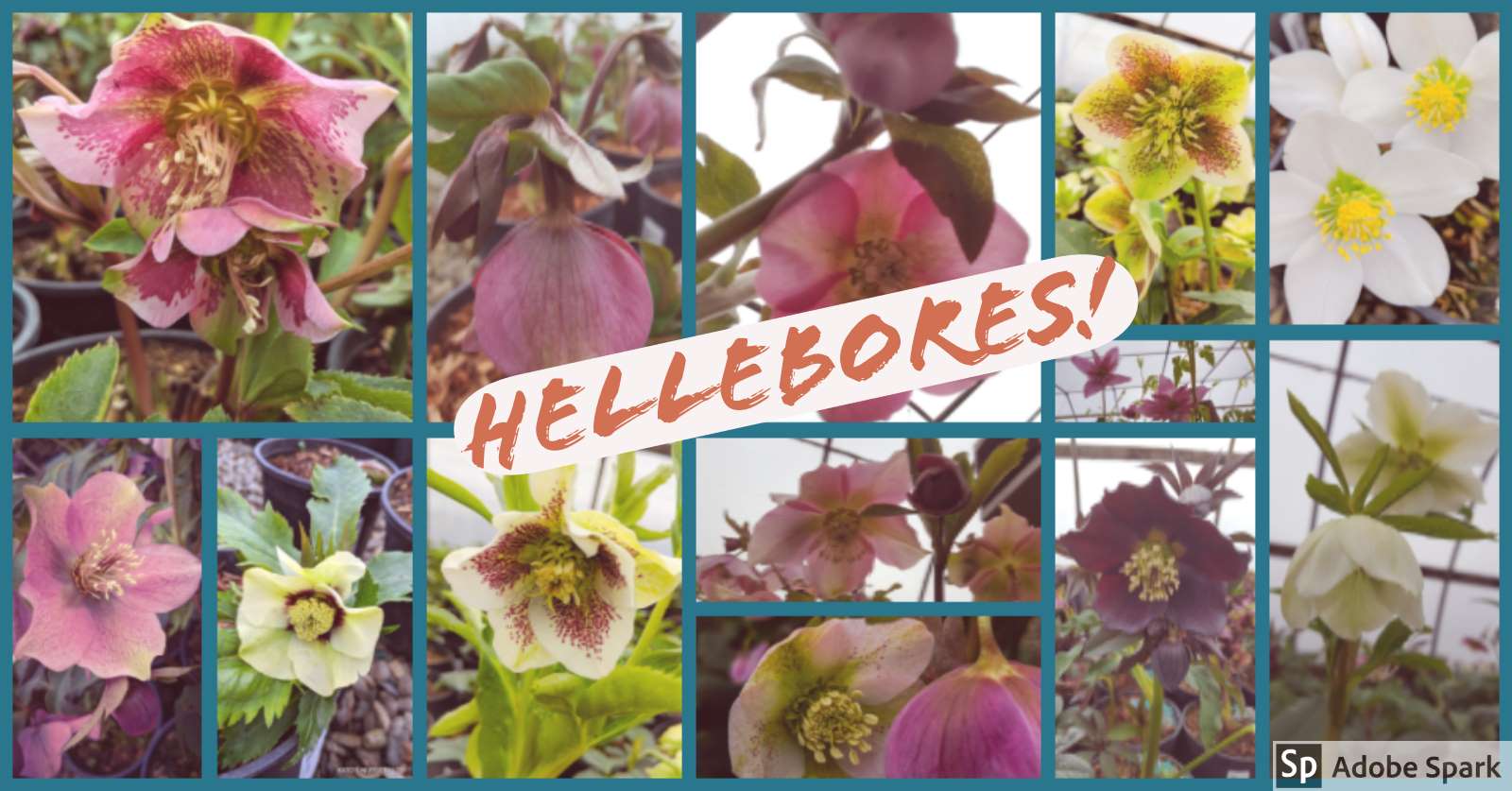 What the Hellebore!
Hellebores are one of the earliest perennials to show off their rose-like flowers in early spring….a welcome sight in amongst the dull colors of winter landscapes. They have even been known to peek out through frozen ground. Hellebore Orientalis may bloom around Christmas time in Zones 7 or higher. Hellebores offer a vast array of pretty colors such as creamy white, yellow, green, pink and purple.
Instead of having to lie on your back to admire the gorgeous centers of these blooms due to their nodding habit try planting them on a hillside or in a raised garden bed…..though lying on your back in the soft grass on a warm spring day is highly recommended! They look lovely when grouped with spring bulbs like daffodils and tulips or try them alongside hostas, ferns and dicentra. They do well in woodland gardens or even in containers for those smaller spaces.
Once established the care of these shade loving perennials couldn't be much easier. Simply water as needed in the hot, dry months and trim off the old growth in late winter just as the new growth is appearing. Take care not to plant the crowns too deeply which may inhibit the blooms from appearing. Treating them to a shot of well-rotted manure once a year will help keep these early bloomers blooming for years to come. Oh and did I mention they are deer resistant?! They just keep sounding better and better don't they? Hurry up and get some!
Varieties offered at Kato's:
Royal Heritage – These produce a lovely palette of colors such as pink, purple, burgundy, red, yellow, near black, light green, cream and white
Niger – The well-known "Christmas Rose", has deep green leaves with pink flower buds that open white with a pale green center
Pink Spotted Lady – Soft pink flowers with dark pink spots sit atop the evergreen foliage
White Spotted Lady – White flowers with dark spots sit more upright than other hellebores
Blue Lady – Rich purple blue flowers that contrast nicely with the goldish stamens
Klondike Gold – These bright yellow flowers are a little blast of "sunshine" in the garden
Yellow Lady – Shades of yellow with dark red spots make these flowers look striking above the dark green leaves
Mardi Gras – A blend of pink, red and white blooms with pale yellow centers