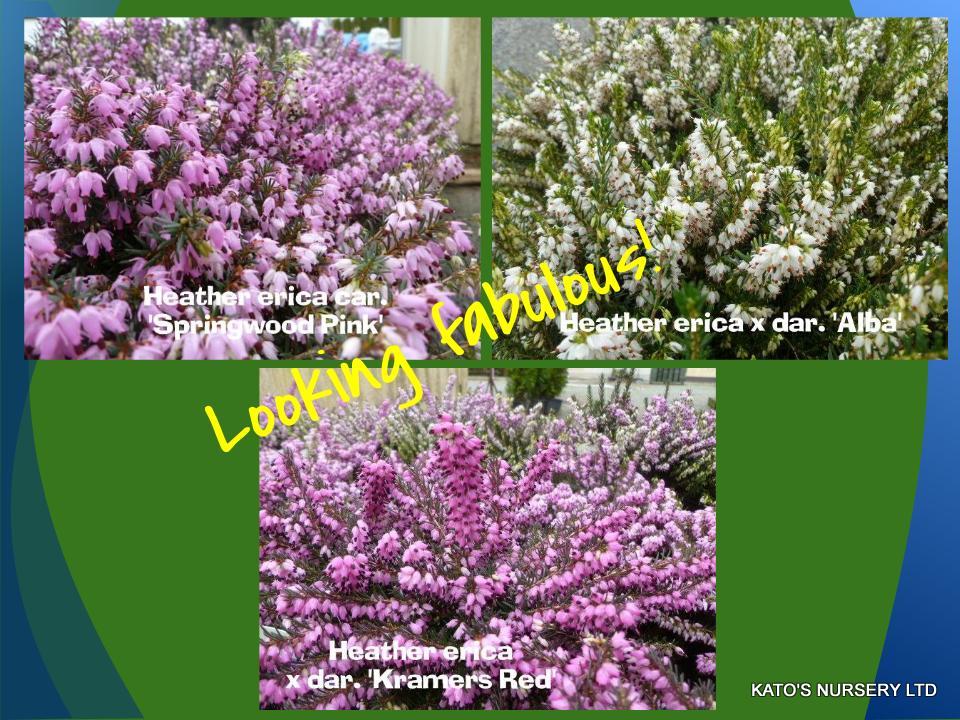 Winter Wonders!
Winter is that time of year when our gardens go from colour to black and white. With the cool, wet and sometimes freezing weather it seems most appealing to throw a blanket over your head and say wake me up when it's spring. Bears just might have something eh?! But instead of drawing the curtains closed so you don't have to look at the dismal landscape why not create a winter palette of colour? I promise it will brighten the dreariest days in the winter.
Winter heather is one you should consider planting. It might possibly be the most underused perennial in our gardens. This easy to grow plant has many strong qualities. It is compact, low maintenance and can tolerate poor soil conditions. And it will bloom during the bleakest days of winter….yes even through the frost and light snow! I know the small buds with their colour coming through will be a welcome sight in a dull winter garden. Some varieties will bloom as early as December and can continue right through until May. Of course careful pruning after the earlier blooms will help with this.
Some of the winter heather varieties available at Kato's:
December Red – pink flowers that darken to red blooming winter to early spring
Springwood White – large white flowers blooming winter to early spring
Springwood Pink – light pink flowers that darken with age blooming winter to spring
Kramer's Red – magenta flowers blooming winter to spring
Darley Dale – pink flowers blooming late fall to spring
Sarcococca, also known as fragrant sweetbox, is another plant you should think about for your winter garden. It might be perceived as an unassuming little shrub but the dainty white flowers nestled in among the bright green leaves will make a lovely addition to your winter landscape. If the tiny flowers that appear in late winter don't catch your attention then the delightful intoxicating fragrance that is wafting through the winter air surely will!
As you may have guessed we have these at Katos.